Udai Pratap Rao,Dhiren R. Patel and Vidhya Goutham Guntaka "SVD Based Database Watermarking for Security in Database"
Коротко о товаре
издательство: LAP Lambert Academic Publishing
ISBN: 9783846524107
год издания: 2011
количество страниц: 56
описание: Now a days databased watermarking is one of the interesting research area in the field of information security.Proving ownership rights on outsourced relational databases is a crucial issue in today's internet-based application environments and in many content distribution applications. Therefore keeping the aspect of database watermarking this book provides the idea about how to use the watermark into the database for copyright protection. Herein we propose a novel algorithm for watermarking realtional databases using the concepts of watermarking images and biometric images like fingerprint is used as a watermark in our work. The entire procedure basically comprises two steps: embedding the data into a watermark and extracting the data from the watermark. We develop a new algorithm for database watermarking which is based on a mathematical concept "singular value decomposition (SVD). Proposed method performs embedding and detecting a relational database in a fingerprint watermark. Any watermarking algorithm faces several types of attacks like addition attack, deletion attack. Our proposed algorithm exhibits a robust watermarking against them.
Все характеристики
Нет в продаже
Подпишитесь и узнайте о появлении товара
---
---
---
Информацию об условиях отпуска (реализации) уточняйте у продавца.
Информация о технических характеристиках, комплекте поставки, стране изготовления и внешнем виде товара носит справочный характер.
Стоимость доставки из других регионов приблизительная. Точную стоимость уточняйте у продавца.
Товары в разделе «Вместе с этим покупают» подобраны автоматически. Совместимость товаров уточняйте у продавца или производителя.
Ежемесячный платеж является приблизительным или рассчитан автоматически на основе предоставленной продавцом информации. Подробные условия покупки товаров в кредит, полную стоимость кредита и другие условия кредитования уточняйте на сайте продавца.
500 баллов Плюса
за первый заказ от 3500 ₽
500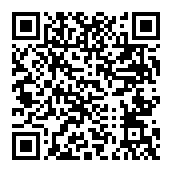 Наведите камеру на QR-код, чтобы скачать